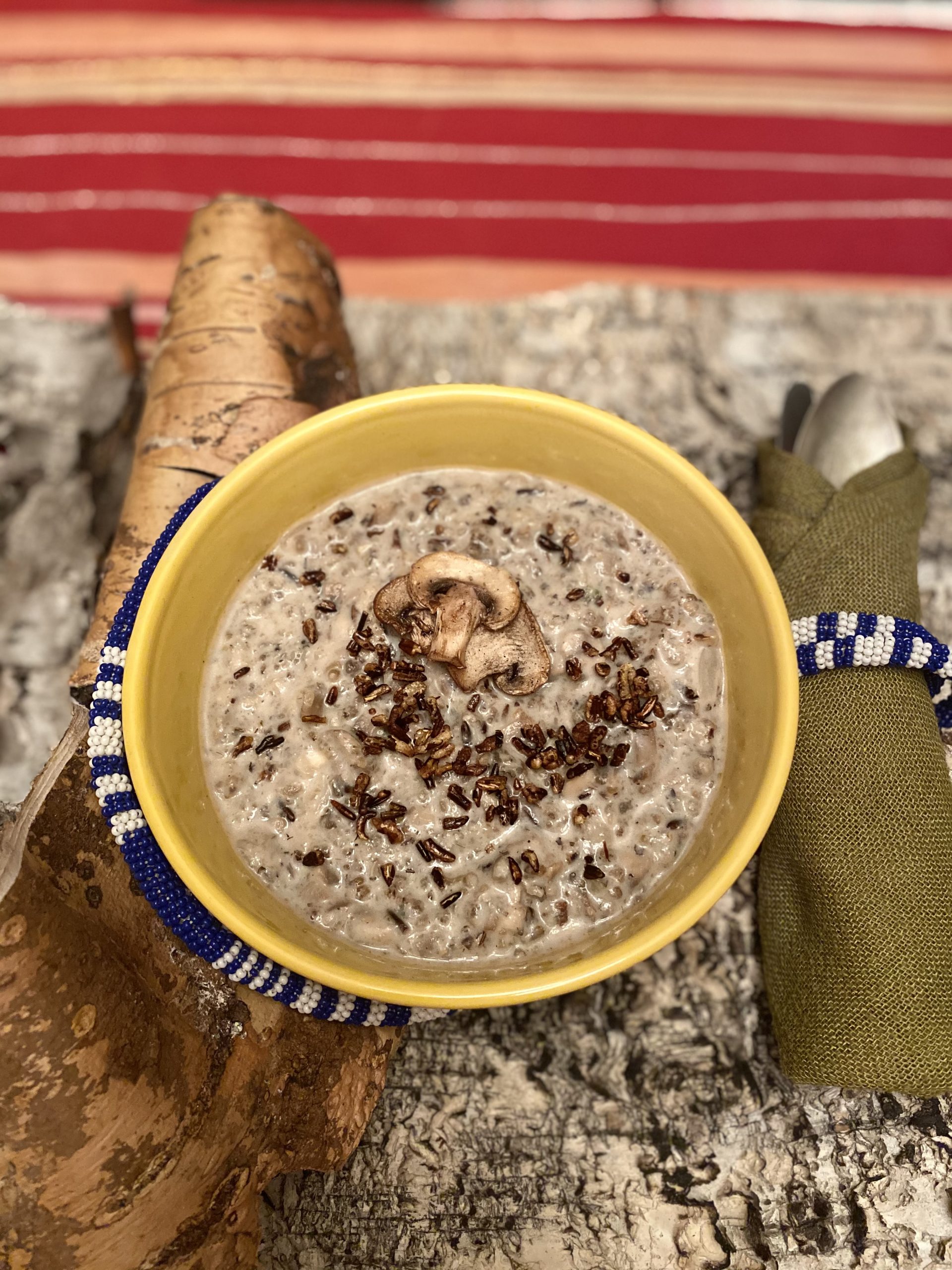 Wild Rice Mushroom Soup by Chef Jenni Lessard 
I love using broken rice in my soups and stews. It cooks quickly and its size pairs well with the chopped mushrooms in this recipe. To hold onto the nutrition, nutty aroma and rich colour of the cooking liquid, I put a few large pieces of vegetables in the cooking pot to create an aromatic broth. To make it extra special, top with puffed wild rice!
For the Soup:
1 cup uncooked, NWC broken wild rice
6 cups water
½ tsp salt
Veg Scraps
6 cups (500 g) mushrooms, any variety, chopped
1 medium onion, diced
2 garlic cloves, minced
3 juniper berries, crushed
1 Tbsp fresh rosemary, finely chopped
½ tsp onion powder
¼ cup butter 
2 Tbsp oil
2 cups milk or cream
4 Tbsp cornstarch
1 cup hot water
1-2 tsp salt, to taste
½ tsp to 1 tsp pepper to taste
¼ cup uncooked wild rice
3 Tbsp oil
Wash rice well, then bring to a boil with 6 cups water, veg scraps and salt.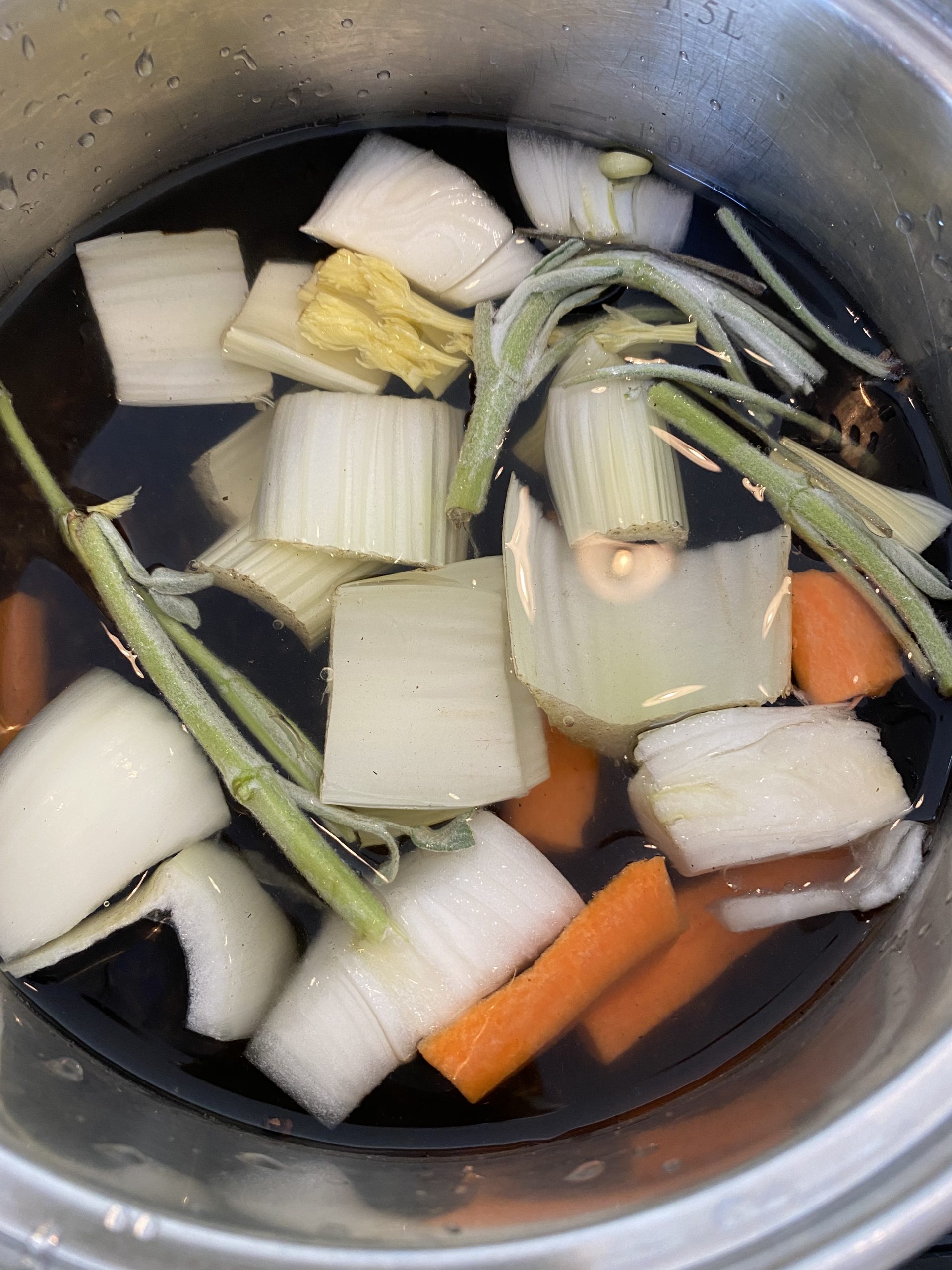 Reduce to a simmer for 20 min or until all the grains have softened. Drain into a colander over a large pot. You may wish to further strain the broth with a fine mesh sieve. Remove the vegetables from the rice but don't worry about any stray bits!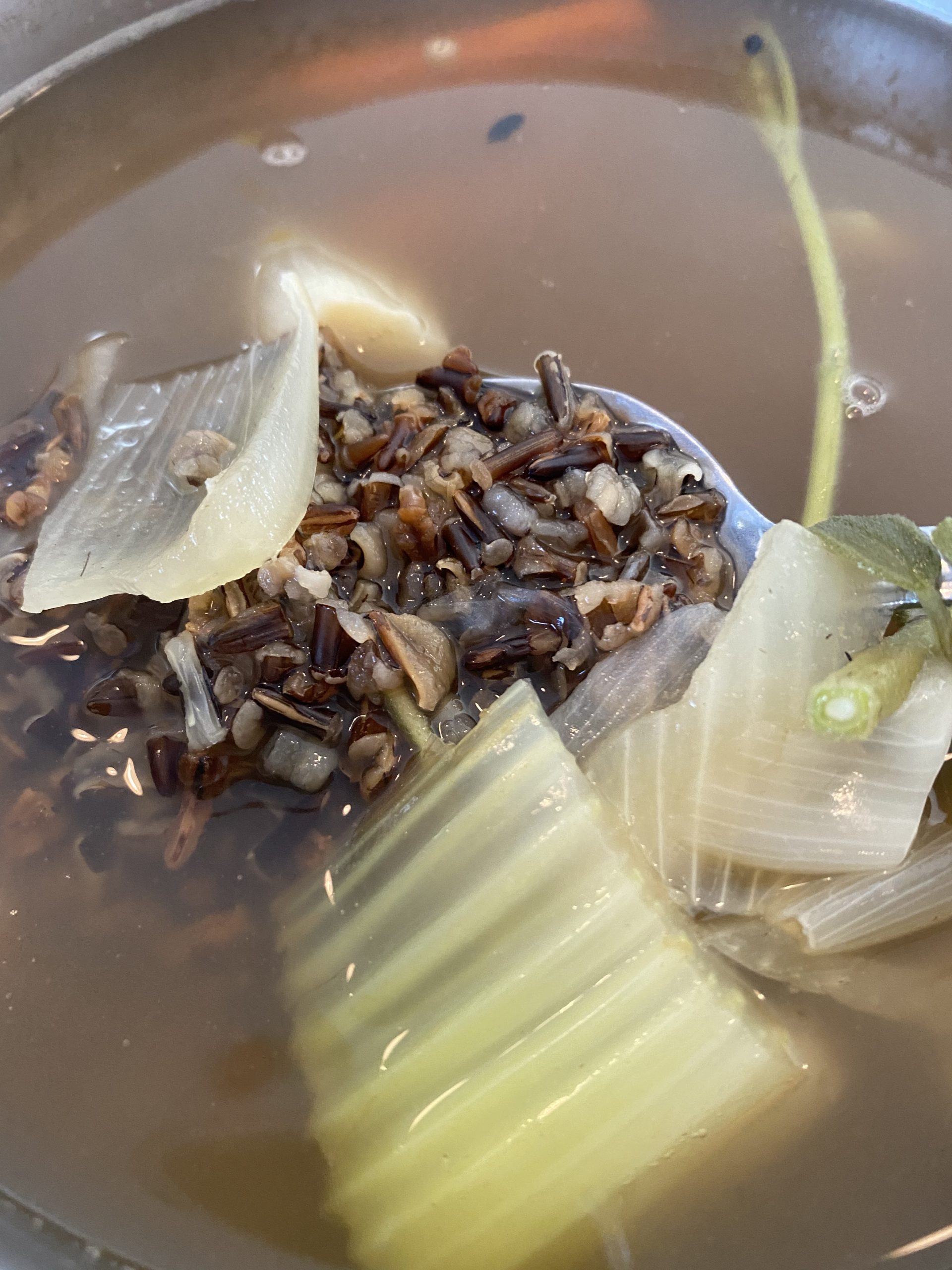 In a large pan, heat butter and saute' the onions and garlic until slightly browned. Add mushrooms, oil, juniper berries, rosemary and onion powder. Cook, stirring occasionally, until mushrooms start to release their juices, about 10 min. Add to broth in pot along with the 4 cups of cooked rice and bring to a simmer.
In a small bowl, whisk cornstarch with 1 cup of milk until smooth and add to soup along with the second cup of milk and the hot water. Season to taste with salt and pepper. Cook until slightly thickened. Remove one cup of soup and puree until smooth then return to the pot.
Heat 3 Tbsp oil in a cast iron or other heavy bottomed pan. Add rice. Turn off heat as soon as rice starts to pop. When all grains are popped, transfer to a bowl and season with a bit of salt.