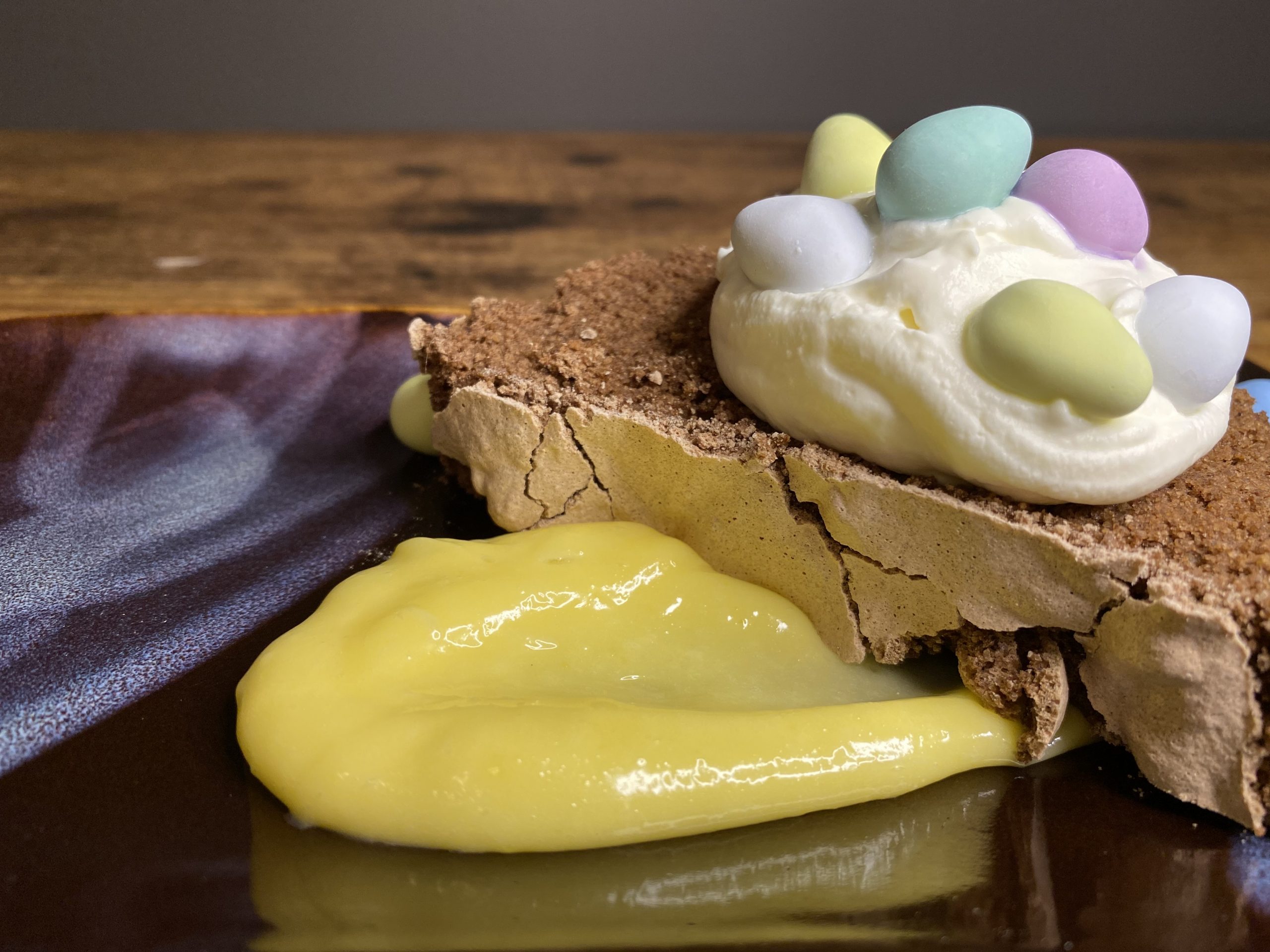 Wild Rice Flour and Cocoa Angel Food Cake with Lemon Curd by Chef Jenni Lessard 
My sister's birthday is at the end of March. She always requested angel food cake as a kid. We can't get together for her special day due to Covid but I made this anyway to celebrate her!
This version is a slightly crunchy, nutty but still airy, wheat free cake. The egg yolks are used in a lemon curd, which add a spring like touch to this dessert, which would be an elegant end to any Easter Dinner, with some chopped candy eggs and a chocolate drizzle. I can never keep track of my tube pan, so I bake it loaf style.
For the Cake
Ingredients:
1 ½ cup wild rice, Grade A or broken
¼ cup cocoa powder
1 ¼ cup granulated sugar
¼ tsp salt
1/8th tsp cinnamon
6 large egg whites
½ tsp lemon juice
½ tsp vanilla
To Make
Using a coffee grinder or VitaMix (a regular blender or food processor won't work), grind rice in batches and place in a bowl. Using a small colander, sift until a flour slightly finer than cornmeal remains. Use the discarded grains to make a hot breakfast cereal!
Sift cocoa powder into wild rice flour then add salt and cinnamon.
Beat egg whites, lemon juice and vanilla on high until stiff peaks form. Gradually add the sugar, ¼ cup at a time. Continue beating until mixture stays on a spoon held upside down.
Gently fold in wild rice flour/cocoa mixture. Spoon into an ungreased loaf pan. Cut through with a sharp knife to break air bubbles. Bake at 350 F for 40 min. Run a knife around edges. Rest upside down on mason jars until fully cooled. Wrap tightly and store in the fridge for up to a week.
For the Curd
Ingredients:
6 large egg yolks
1 cup granulated sugar
½ cup lemon juice
1 Tbsp lemon zest (About 1 lemon. I use juice from that lemon and top up with RealLemon)
6 Tbsp salted butter
To Make:
Combine egg yolks, sugar, lemon zest and juice in a pot. Heat, whisking constantly, until thickened, about 10 min. Let cool. Keeps 1 week in the fridge.