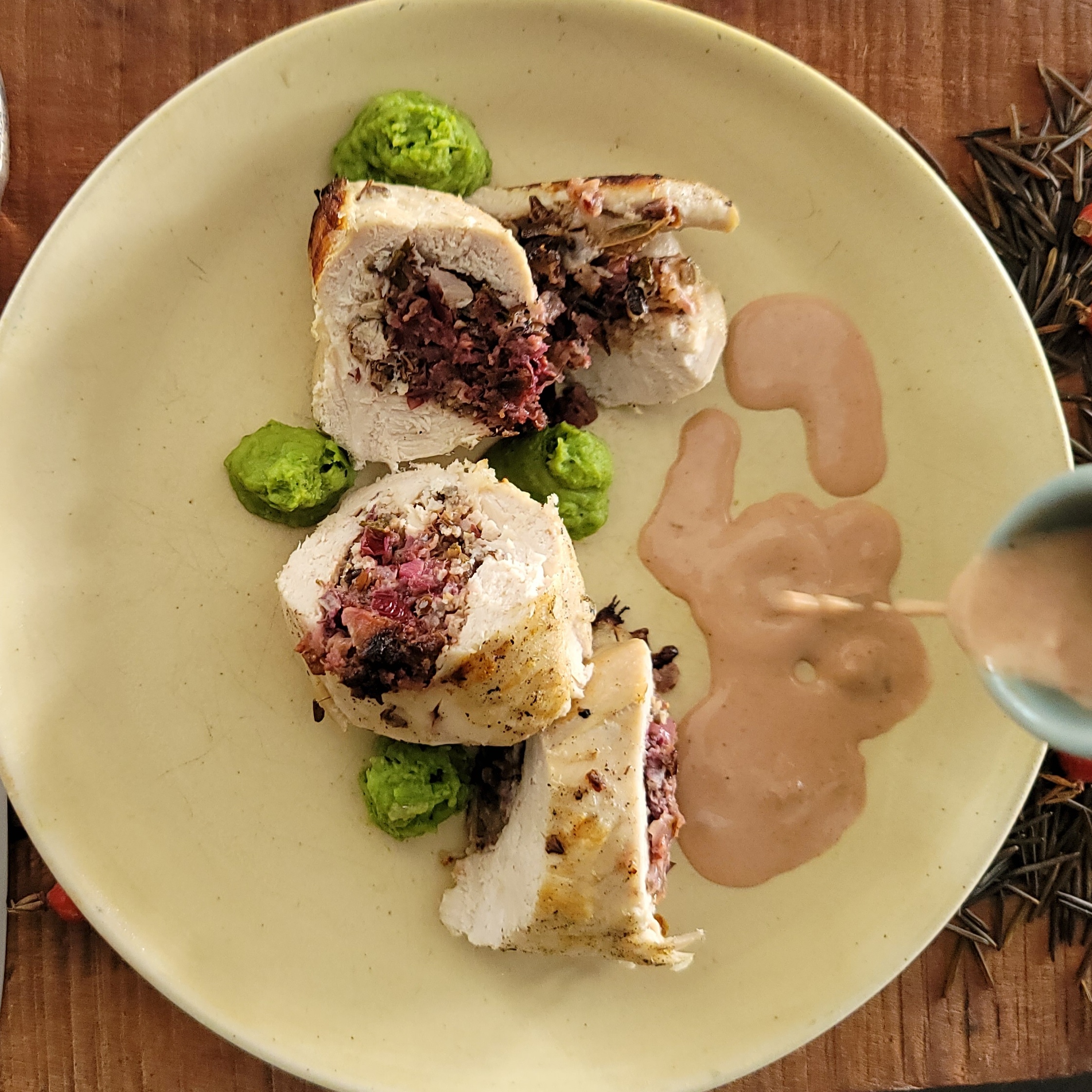 Wild Rice, Cranberry and Brie Stuffed Chicken Breasts with Rosehip Cream Sauce by Chef Jenni Lessard
At this time of year, my supply of berries is dwindling and I'm longing to be out picking again! One crop that can still be harvested at winter's end is rosehips. You'll often find me knee deep in snow, gathering these beautiful reddish orange gems that are packed with Vitamin C.  Their muted, delicate flavour balances the rich, tangy, melty filling. If you don't have access to rosehips, substitute 1 Tbsp tomato paste. The wild rice ties all the flavours together!
If you don't have access to wild cranberries, substitute domestic ones, cut in half.
For the Chicken:
6 boneless, skinless chicken breasts
3-4 Tbsp olive oil
½ onion, finely diced
2 cloves garlic, minced
1 tsp dried basil
½ tsp salt
½ tsp freshly ground black pepper
1 cup low bush cranberries
1 cup cooked Grade A NWC wild rice
200 g Brie cheese with rind, cubed
To make:
Saute onion and garlic in 2 Tbsp oil until starting to brown. Add cranberries, cooking until cranberries soften slightly. Transfer to a bowl and add wild rice, Brie, salt and pepper.  Portion into 2 Tbsp mounds on a parchment lined baking sheet and refrigerate while you prepare the chicken.
Using a sharp knife, cut a 3 inch long pocket into the thick side of each breast, almost to the other side. Stuff each breast with the wild rice mixture, adding more if needed. Use a toothpick or kitchen twine to hold it closed if needed.
Heat 2 Tbsp oil in a heavy bottomed pan and sear the breasts 3 at a time, approximately 3 minutes on each side. You may have to add more oil for the second batch.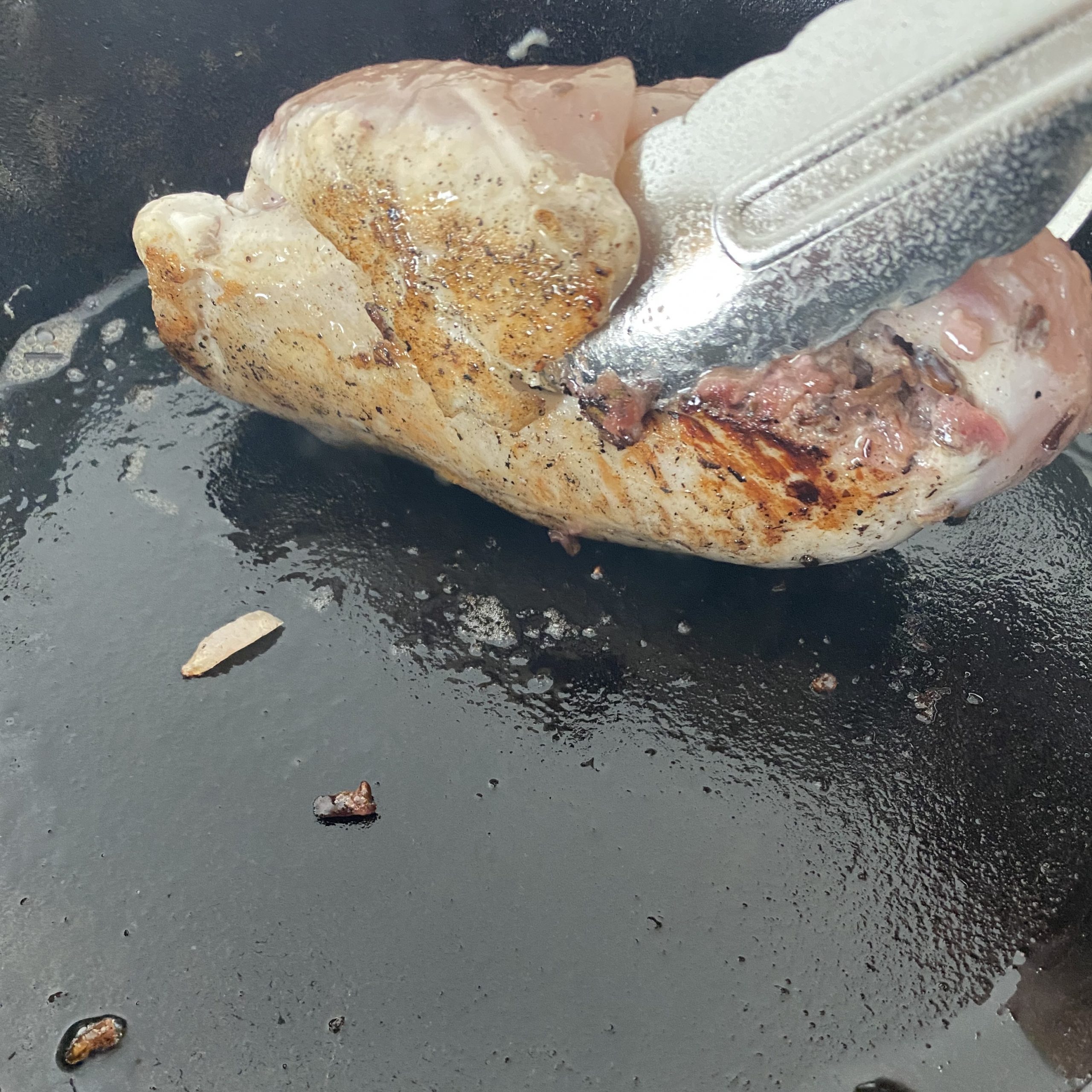 Place stuffed and seared breasts in a casserole dish and bake, covered, at 375 F 20-25 min until internal temperature of the meat is at least 175 F. Top with Rosehip sauce.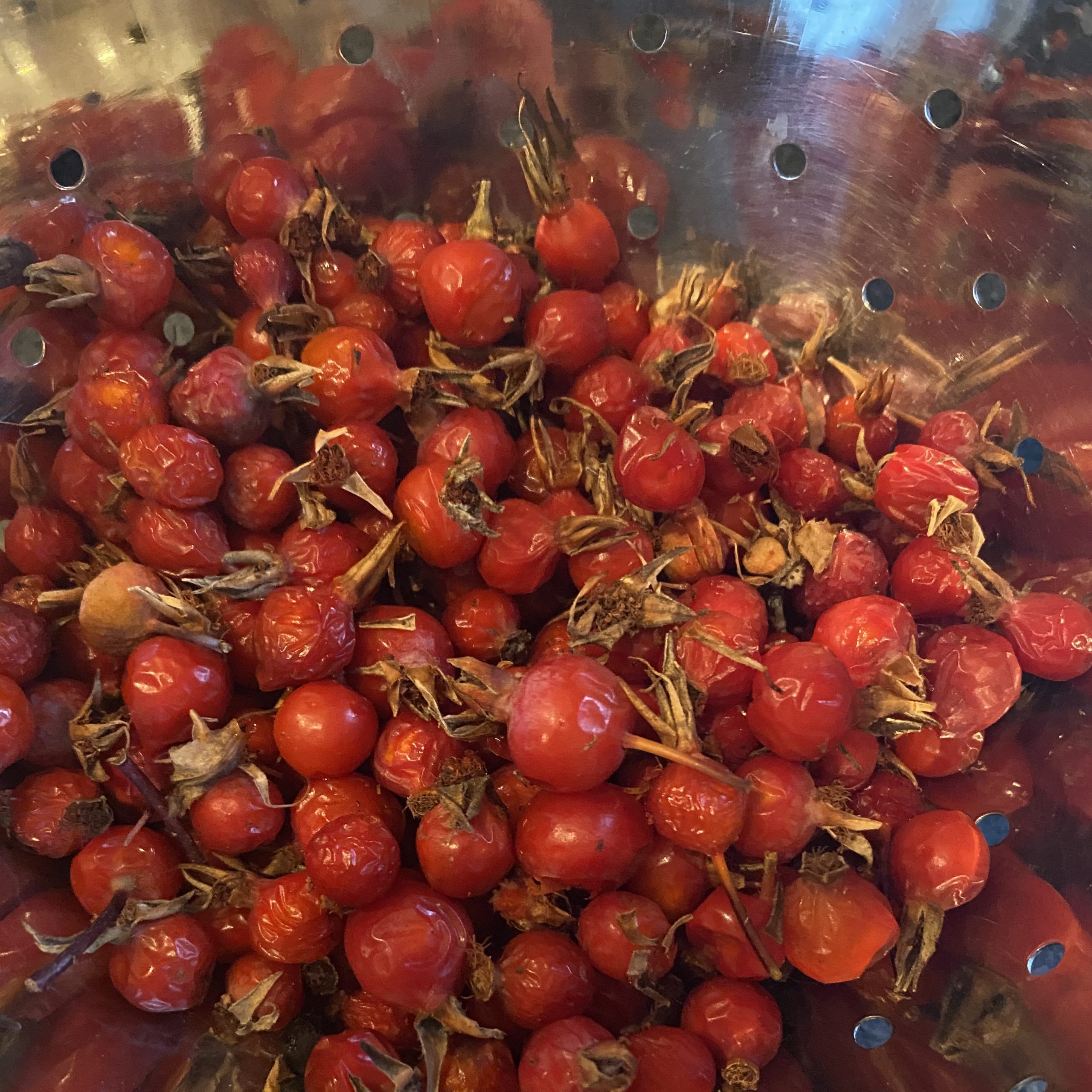 For the Sauce:
2 cups wild rosehips, washed and stems removed
¼ cup water
1 cup whipping cream
½ cup chicken broth
2 Tbsp cornstarch
½ tsp salt
½ tsp onion powder
To Make:
Bring rosehips and water to a boil then reduce to a simmer until liquid is almost completely absorbed. Press through a fine mesh strainer to express all the pulp.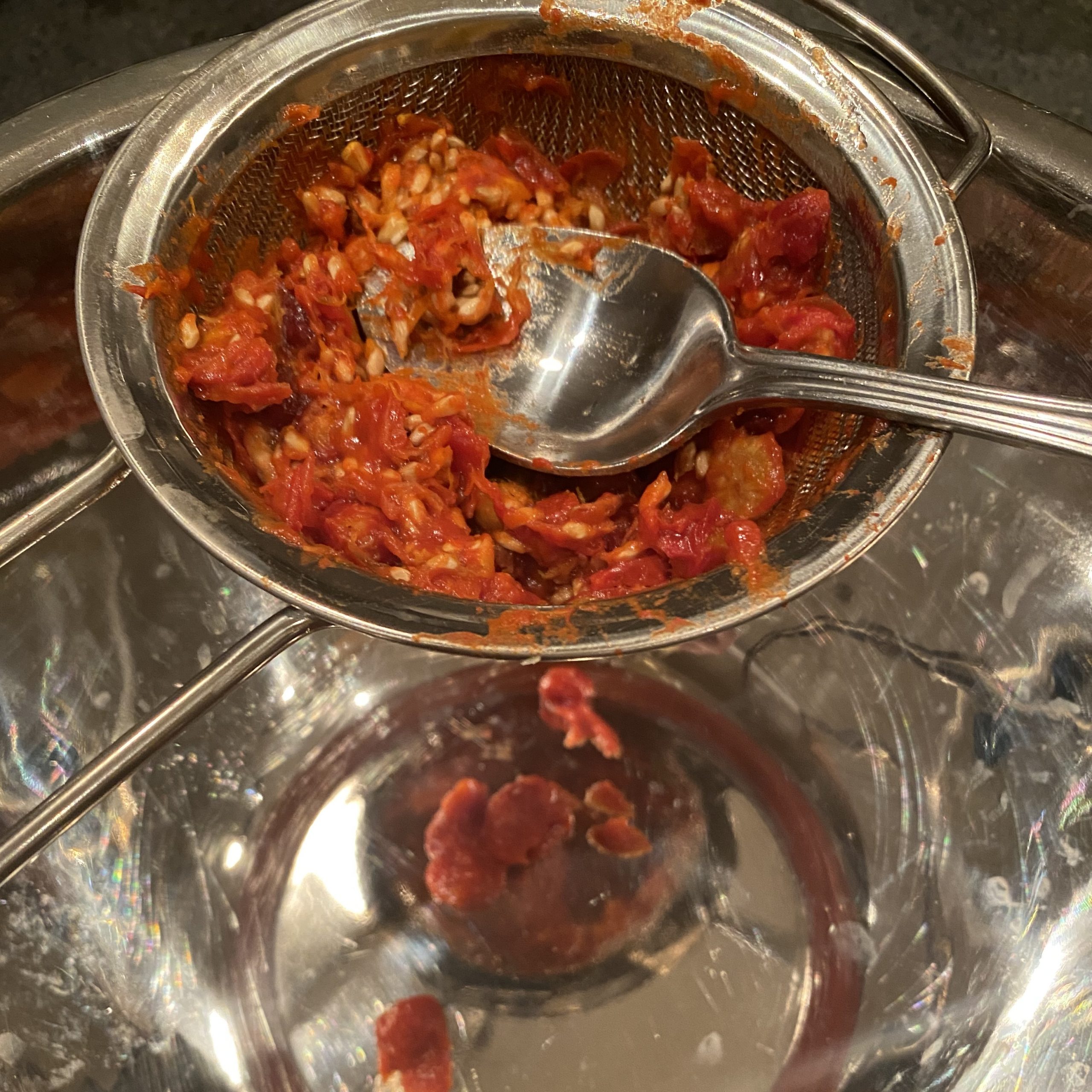 Yield will be approximately 1 Tbsp. Combine rosehips, whipping cream, chicken broth, cornstarch, salt and onion powder in a pot and heat until thickened, stirring constantly. Check seasonings and add more salt and a pinch of pepper if needed.
Related Posts: